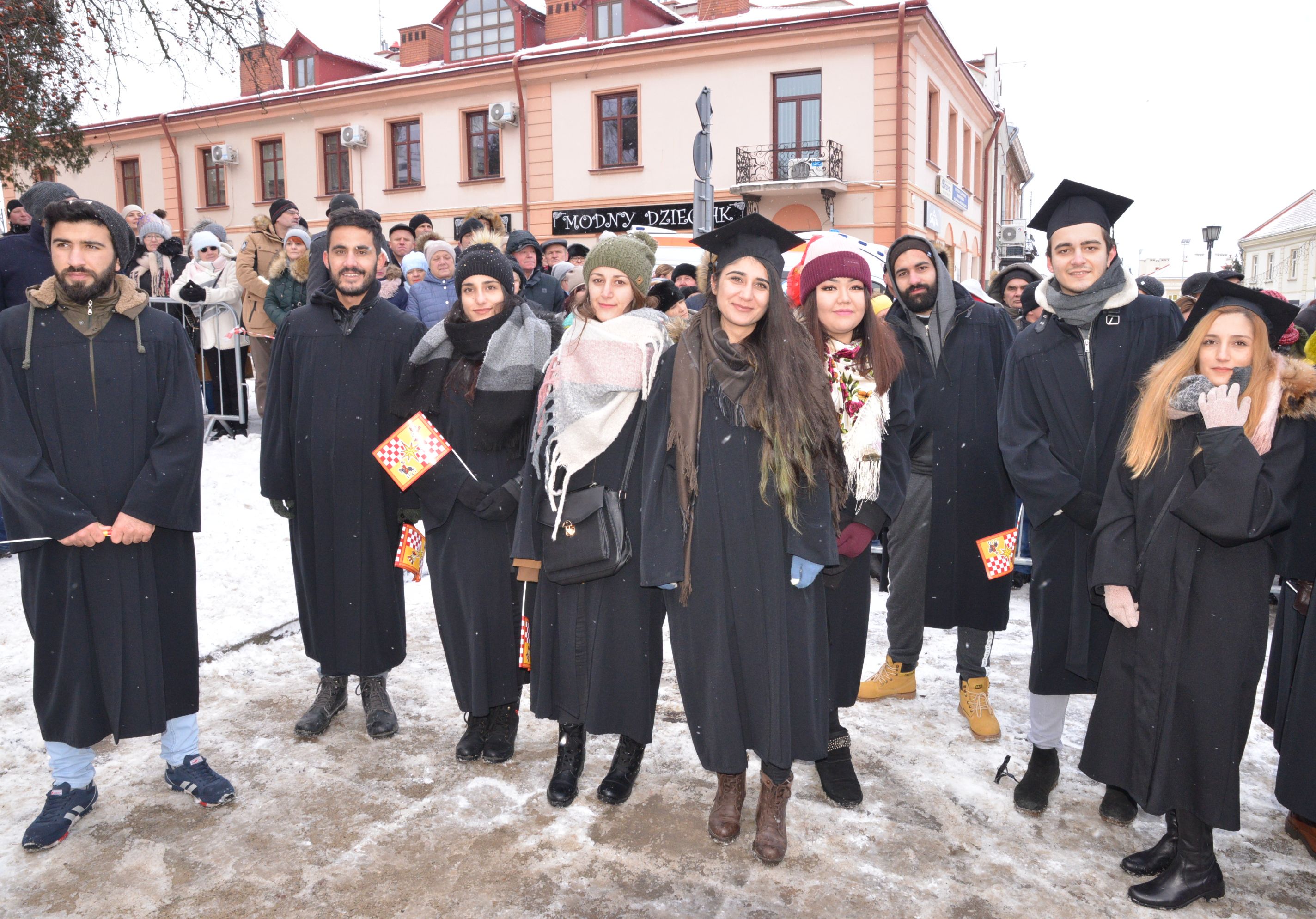 During the Epiphany celebration – a holiday which is commonly known as the "Three Kings Day" (January 6) it was organized the Three Kings procession in Jarosław. The procession takes place every year and this year was the eighth season.
Spiritual message was dedicated to all the town inhabitants. The holiday festivity began with a Holy Liturgy which was chaired by the guest of honor, Archbishop of Archdiocese of Przemyśl Adam Szal. The festivity slogan was "Renew the Face of the Earth" referring to I pilgrimage of the Holy Father to Poland.
The main organizer of the above event is Archpriest of Jarosław, Prelate Andrzej Surowiec who has been coordinated the festivity for eight years.
There were four colorful processions - European, African Asian and the procession of Holy Family, which at the same time moved off the churches along the streets of Jarosław: Christ the King Church, Franciscan Church and Church of Divine Mercy. Each colored procession was led by one of the kings. The participants of the fourth procession of Holy Family with little shepherds and a donkey were the quickest who came to the end.
After getting to the town square, the other processions came to the Bethlehem Crib in search of the Baby Jesus and sang carols together with the Three Kings amazing Christmas decorations.
The Blue African procession started from Franciscan Church, it was led by King Baltazar. The Green Asian procession was led by King Melchior from the Church of Divine Mercy, while the Red European procession headed by King Kacper started from Christ the King Church. Archbishop of Archdiocese of Przemyśl, parliamentarians, district and town authorities along with mayors, representatives of health service, uniformed services and PWSTE representatives joined the procession. Among the representatives of PWSTE one could see the Rector of PWSTE in Jarosław, prof. UG, dr hab. Krzysztof Rejman and a Deputy Director of the Institute of Economics and Management, Ph.D. Jolanta Wojtowicz-Żygadło, the representative of the Institute of Health Protection, Ph.D Alicja Kłos and a lot of students, including foreign students who participate in the Erasmus + program.