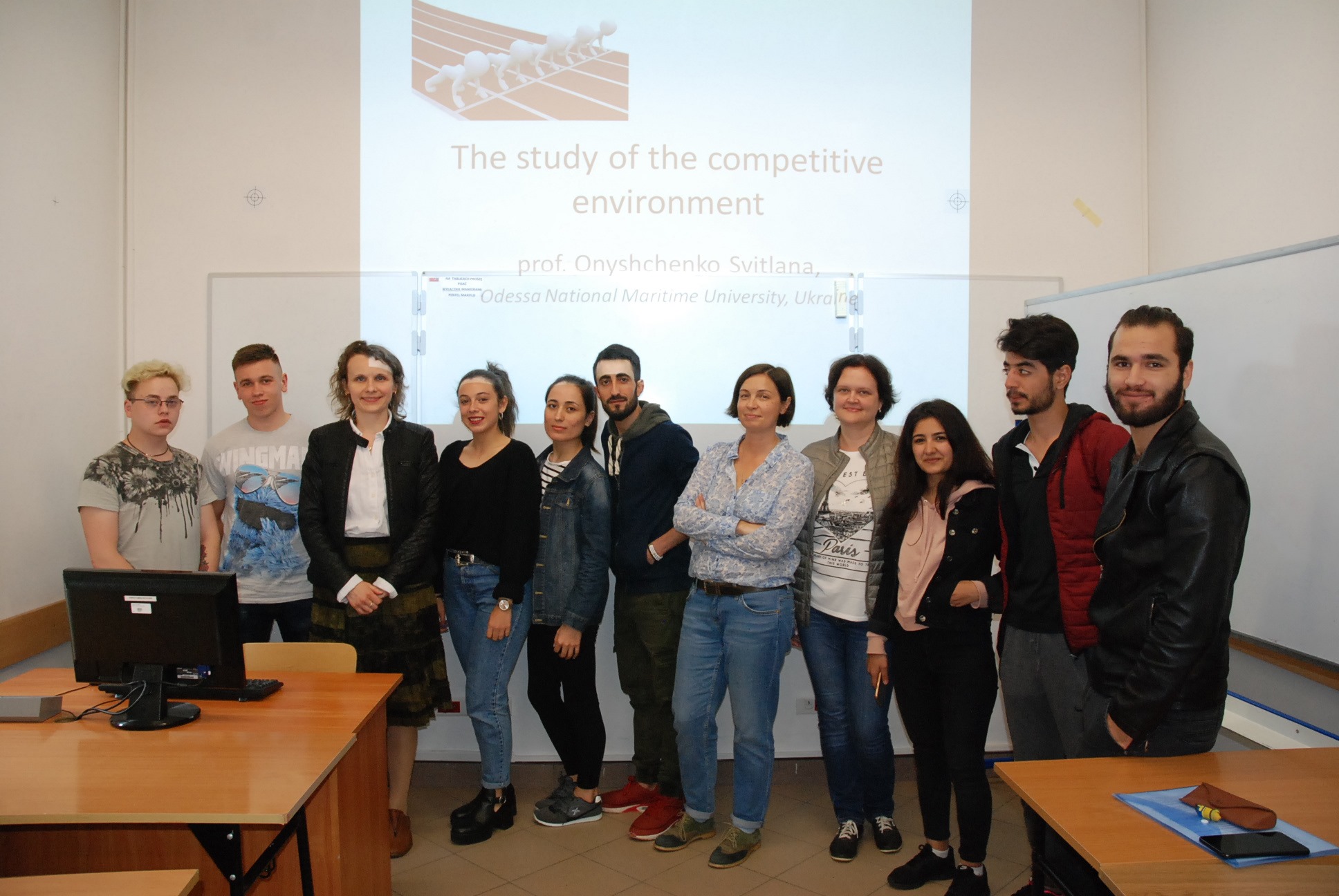 On May 20-24, 2019 PWSTE hosted the representatives of Odessa National Maritime University. The cooperation with the university was established in 2016.
The delegation came to our Higher School at the invitation of Rector, prof. dr hab. Krzysztof Rejman as the result of fruitful bilateral cooperation (MSc Magdalena Bojarska, Head of the International Cooperation Department and Press Spokesman is responsible for it). This time, the visit was focused at the International Cooperation Department. There were meetings with over 20 students from Spain and Turkey, who stayed for a semester or an academic year at PWSTE within the Erasmus+ Programme.
Implementing the exchange programme, prof. Svitlana Onyshchenko, the following scientific worker, benefited from the Erasmus+ program, which extended the scope of its activities to countries beyond the European Union within the educational mobility of students and academic staff resulting from cooperation of PWSTE in Jarosław with partner countries. The delegation also included Svitlana Glovatska, Head of the International Cooperation Department.
During the meetings which took place for several days, it was discussed the framework for future cooperation. The Erasmus+ programme participants had a meeting with the Vice-Rector for Student Affairs, PhD Ryszard Pukała and received the diploma confirming their active participation in conducting classes for PWSTE students.
The delegation visited the structural units of PWSTE. The guests were presented the Rehabilitation Center with a gym, a studio for rehabilitation and recreation exercises, as well as a room with armchairs for a self-massage.
Foreign guests admired modern equipment of our School, were delighted with the library, and above all, with cordial hospitality of the staff.
The curriculum of prof. Svitlana Onyshchenko included lectures relating to studying the level of competitiveness of entities in business. During the meetings with students, the basic market structures were also presented.
_______________________________________
Photos and Redactor: M.Sc. Magdalena Bojarska
Head of the Department of International Cooperation and Spokesperson of PWSTE, Jarosław