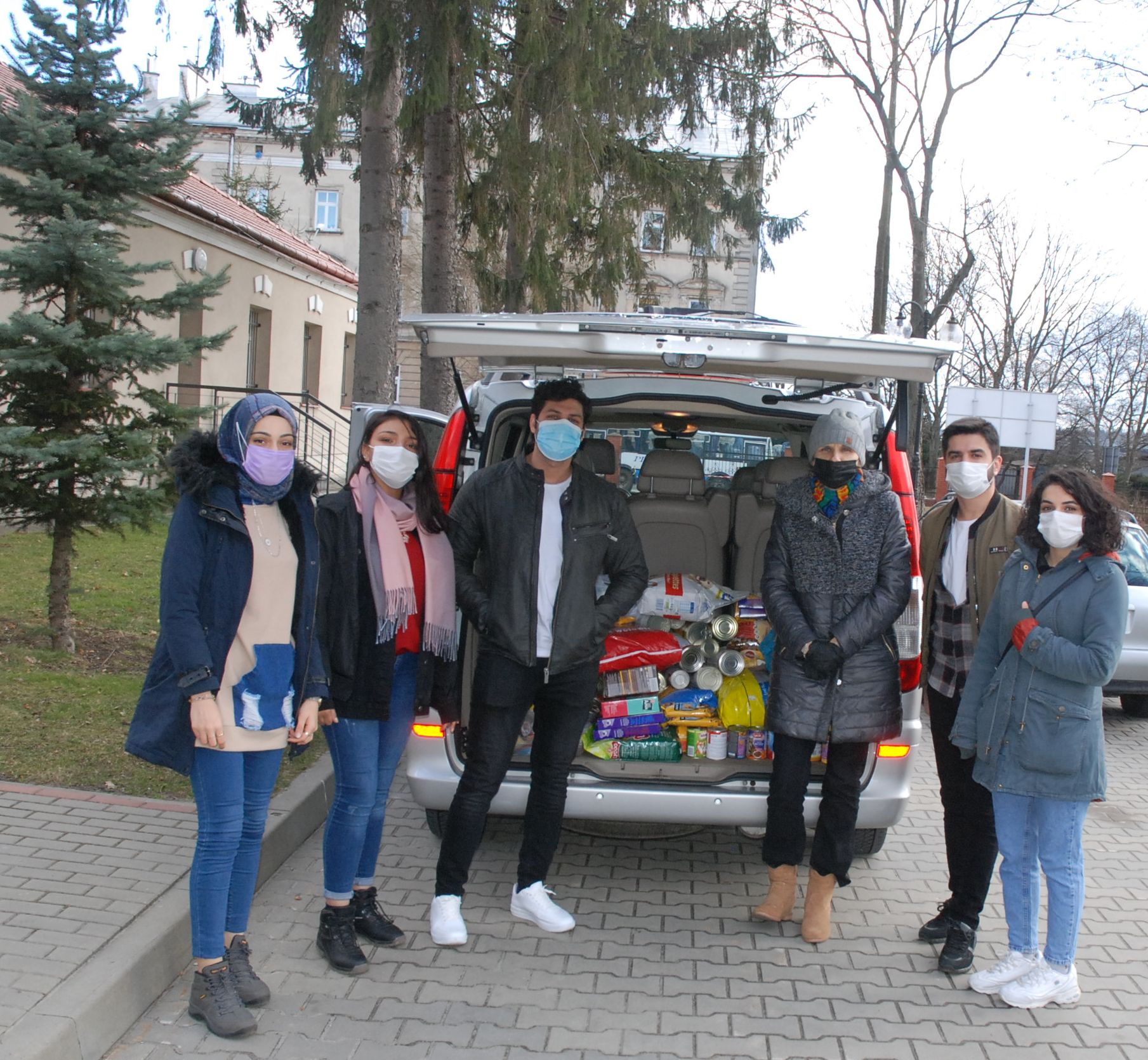 Representatives of PWSTE, including foreign students studying at PWSTE under the Erasmus+ programme visited E. Leclerc, a supermarket participating in the charity campaign for Homeless Animal Shelter in Orzechowce.
We would like to thank all people who support our initiative, which will last until the end of March 2021.
The initiative is supported by the Honorary Patronage of the Rector, prof. dr hab. Krzysztof Rejman.
We would like to thank the President of the Management Board and the team for enabling the campaign to be carried out in the "Społem" PSS (including "GAMA") in Jarosław, as well as the managers and employees of the E.Leclerc store in the Stara Ujeżdżalnia Gallery.
We will take all the articles donated by the inhabitants of Jarosław and the surrounding areas to the beloved pets of Homeless Animals Shelter in Orzechowce. On behalf of our smaller brothers, we kindly ask you to support the shelter and provide it with wet and dry food, toys and leashes, harnesses, collars and cat litter.
At the same time, we strongly encourage you to adopt the residents of the shelter, including physical adaptation - taking the pet to your house. We would like to remind you that you can also become a "virtual pet-sitter". By adopting a dog or cat virtually, you provide financial support for its maintenance. You can find the details: http: //www.schroniskoorzechowce.pl
The organizers of the campaign, which will last until the end of March, are the Head of the International Cooperation Department and Spokesperson of the Bronisław Markiewicz State Higher School of Technology and Economics in Jarosław, Magdalena Bojarska and foreign students who are staying at our higher school under the Erasmus+ program.
Read more: THE ACTION FOR THE ANIMAL SHELTER WILL LAST UNTIL MARCH 31, 2021