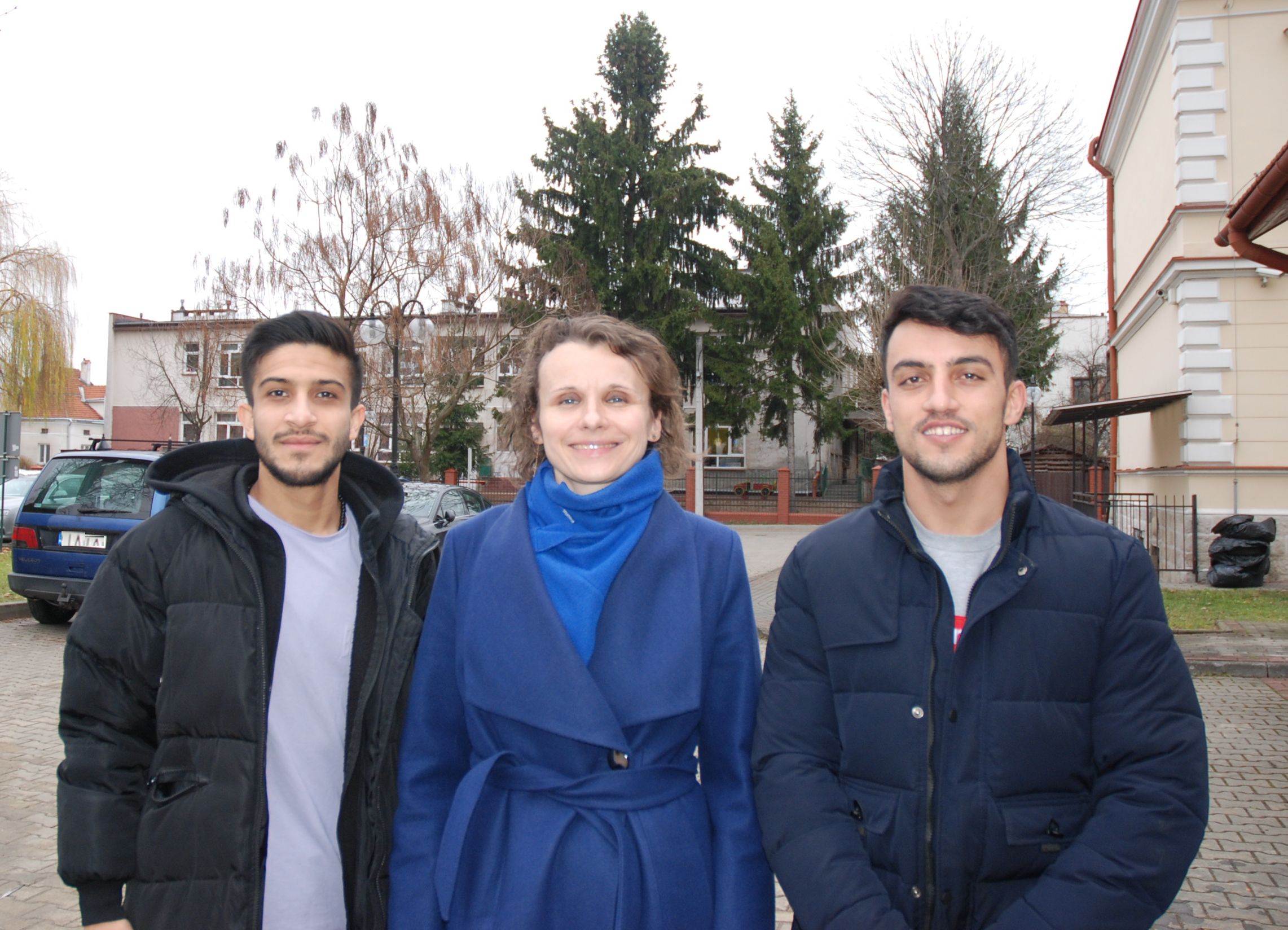 In the period from September to November 2021, the International Cooperation Department of the Bronislaw Markiewicz State Higher School of Technology and Economics in Jaroslaw was a place of internship for 2 students, representing a Turkish high school - Kütahya Dumlupınar University.
Ahmad Murad and Mohammad Khaibar Nasim Zada were responsible for daily communication between international students studying at PWSTE, helping with basic administrative work, assisting the Head of International Cooperation Office with daily tasks and they got familiarized with the specificity of work in the international department.
The traineeship was organized in the framework of the ERASMUS+ Programme of the European Commission. Erasmus+ internships are part of the mobility opportunities offered by universities and aim to allow students to have international experience in a practical work context.
Being an intern abroad means gaining practical, hands-on experience at an international company or organization while still having all the fun adventures - and not to mention college credit - afforded during a study abroad program.
International Relations Office of PWSTE in Jaroslaw has the pleasure to directing its internship offer to international students within the Erasmus+ Placement framework.
Erasmus+ internships can be carried out in the programme countries, which include the Member States of the European Union and the Republic of North Macedonia, Iceland, Liechtenstein, Norway, Serbia or Turkey.
Read more: Ahmad Murad and Mohammad Khaibar Nasim Zada – students from the Kütahya Dumlupınar University have...