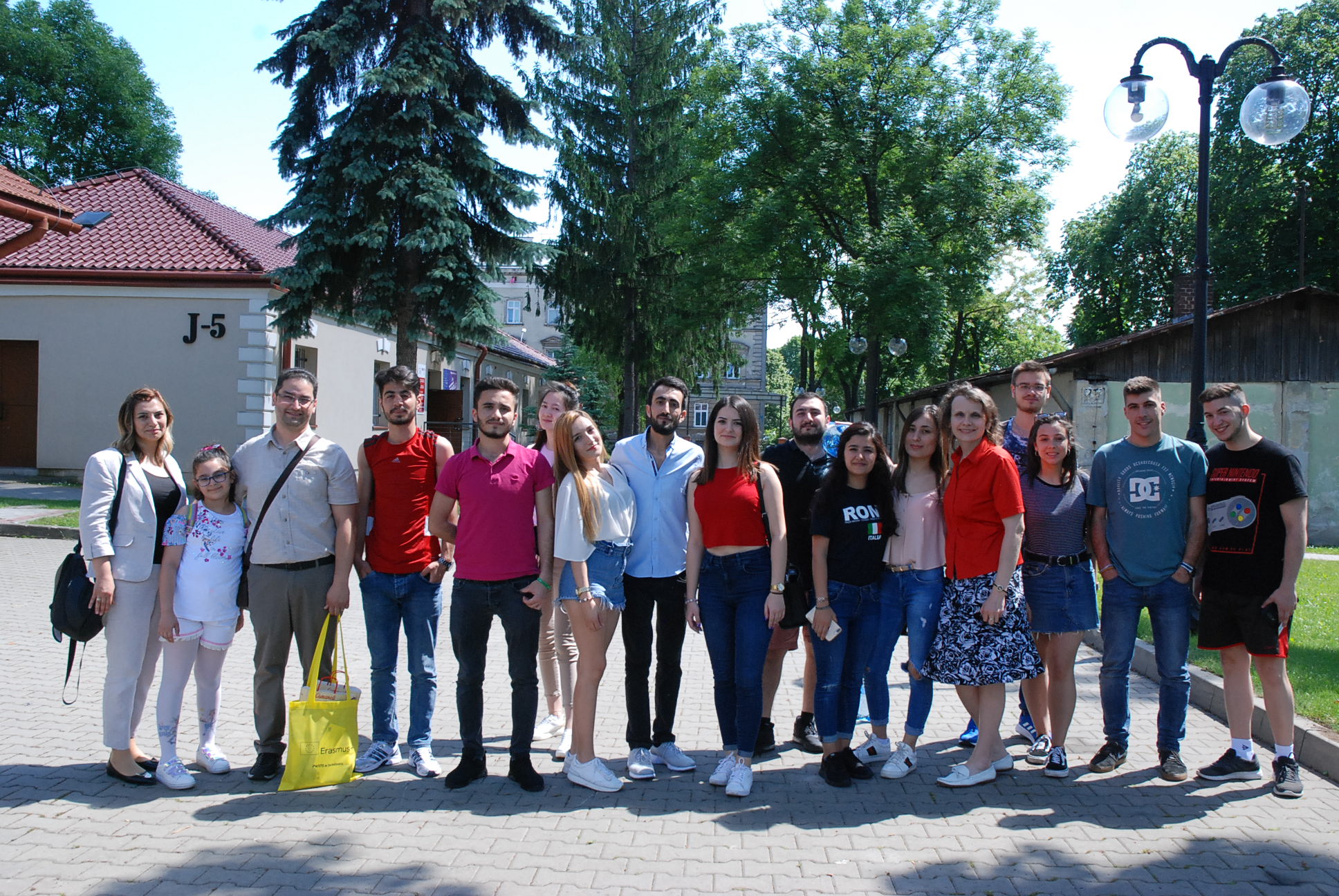 At the beginning of June 2019, we hosted Cem Morkoc i Ilknur Kiran Morkoc who were the representatives of a new foreign partner higher institution - Bilecik Şeyh Edebali University in Turkey.
Their staying, focused on lectures for students from Spain and Turkey (they were also in PWSTE within the Erasmus+ programme) was a lecture of international experience exchange filled with great atmosphere. The students who are eager to go abroad were also the participants of the meeting.
The guests were shown the campus of our higher school. At the end of staying at PWSTE the scientific workers got the certificates confirming their active participation in conducting lectures.
The goal of mobility realized under the European Union program Erasmus+ was to gain experience within the issues covered by the curricular. Future cooperation relating to positive experiences implementation was discussed, as well as sharing the acquired knowledge and qualifications with the academic staff of host higher school institution.
The Erasmus+ is the European Union program that CHANGES LIFE and OPENS MINDS! PWSTE sends students to foreign universities with which partnership cooperation agreements have been signed! M.Sc. Magdalena Bojarska, the Head of the International Cooperation Department and Institutional Coordinator of the Erasmus+ program is responsible for students' going abroad.